Being the trendy, millennial-dominating digital, marketing and social agency that we are, we aimed to determine which seltzer was our favorite tasting and what impact marketing has on our purchasing decisions. So, we applied our research, social listening, and testing approach to discover consumer insights and buying preferences.
There are numerous hard seltzer options on the market, so it's important to look at the right aspects and metrics to perfect your testing strategy. Here's our 5-step framework that we utilized in our seltzer study: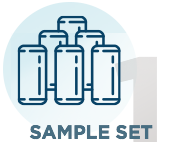 Sample set: Concentrating on widely available brands in our southeastern Atlanta area we selected nine hard seltzers. The beverages chosen were Bon & Viv Spiked Seltzer, TRULY, White Claw, Smirnoff Spiked Seltzer, Crook & Marker, Henry's Hard Sparkling Water, Wild Basin, Natural Light Seltzer, and Arctic Summer.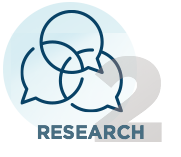 Research: To establish a baseline and gain directional insights we conducted social listening using NetBase on the alcohol category (beer, wine, liquor, hard/spiked seltzer, etc.) and tracked mentions broken out by brand from June 2017 – September 2019.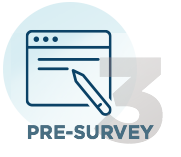 Panel recruitment and pre-survey: We invited 25 employees to join with the intention of securing at least 20 willing participants. Once the panel was established, in order to gauge the pre-existing knowledge and preferences of the focus group, we conducted a pre-survey. This helped us understand purchasing behaviors prior to the taste test and marketing exposure.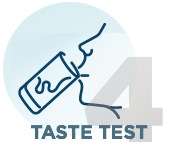 Taste test: A blind taste test was administered to the panel. This eliminated any preconceived notions that participants may have on each brand, producing the most authentic results. People ranked the samples and added notes to determine their preference.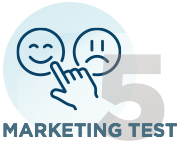 Marketing test: In our focus group, we showcased a combination of marketing efforts, such as packaging, ads and social posts. They gave each brand a score based on what they found to be the most appealing and were most likely to purchase.
The Results
Research: As anticipated, the brands creating the most chatter online were White Claw at 1.1M mentions and TRULY at 120K mentions. As a reminder, social listening tools deliver real-time customer insights but aren't always an exact science so these numbers have been derived for directional purposes only.
Pre-survey: Most participants had heard of, seen displays, ads and social content for White Claw and TRULY giving them a huge leg up from their competition. Of participants who had previously tried the seltzer category, the most popular brands purchased before (and would likely be purchased again) were White Claw and TRULY. Ads and social play a major part of their decision-making process so by increasing this visibility, it would also increase the likelihood of someone trying a brand.
Taste test: Out of the nine total seltzers sampled during the test, White Claw won in taste, quickly followed by a tie between TRULY and Bon & Viv. Why? Because of the light citrus flavor and little to no aftertaste. While those three brands dominated in best taste, people's least favorite varied across the board. We found most people's favorites aligned with what they had bought and tried before.
Marketing test: TRULY received the highest score for marketing as a whole with positive comments on the millennial audience, good music and laidback vibe in their advertisements, and a variety of great flavors offered. In addition, White Claw and TRULY were top overall for in-store displays, ads and online social, followed by Bon & Viv. We found that of those who drink hard seltzers regularly, they preferred the marketing of White Claw and TRULY. Those who don't enjoy the category liked Natural Light's brand persona, Crook & Marker's unique emotional approach, and Wild Basin's outdoorsy appeal.
Key Takeaways
In the hard seltzer market, social has room for exponential growth. The monthly average volume of overall category conversation was 901K mentions, with hard/spiked seltzer accounting for less than 1% of total mentions related to alcoholic beverages.
White Claw and Truly dominated both of our testing categories. This proves that strong marketing and social efforts influence purchasing decisions, making it just as important as taste. In this category, awareness drives perception. The brand with the largest volume of social conversation also scored the highest in our taste and marketing tests.
It's essential to have an active online presence as well as a flavorful product that's well-distributed. In order to dominate the market and overall consumer preference, "the whole package" needs to be taken into consideration (i.e. social, branding and quality).
At the end of the day, people are going to buy what they recognize, which is why it's critical to run similar tests for your brand. This is what worked for our team but we recommend customizing this approach to your specific needs. Feeling bubbly about these findings? Follow along as we discuss other interesting industry topics.
Note: This includes qualitative, directional findings and is for demonstration purposes.