There's no greater compliment on social media than the sharing of your brands content from users. A "share" means that a user liked your post, your story, or your creative so much they were willing to then spread the word to their own audiences of friends and family.
The unique Snapchat features of face lenses and geofilters create the perfect experience to produce a share-worthy moment for it's 190 million daily active users who create 3 billion Snaps per day.
What are Geofilters on Snapchat?
Users of the platform are constantly swiping through the variety of overlays available to enhance their content. Snapchat geofilters are designs, branded or unbranded, that are available for use within a geofenced location to be overlaid onto personal Snap photos or videos. Branded geofilters, which include your logo, do come at a cost, making them ideal for short-term placements and events.
Geofilters for Your Brand's Event
If you're planning an event, a customized branded geofilter is a great opportunity to generate extended brand awareness, and increase organic impressions through word-of-month marketing. Yes, we said word-of-mouth because every time your Snapchat filter is applied as an overlay on user's content and then shared via the platform to their friends, they just spread the word about you.
Cost-efficiency of Geofilters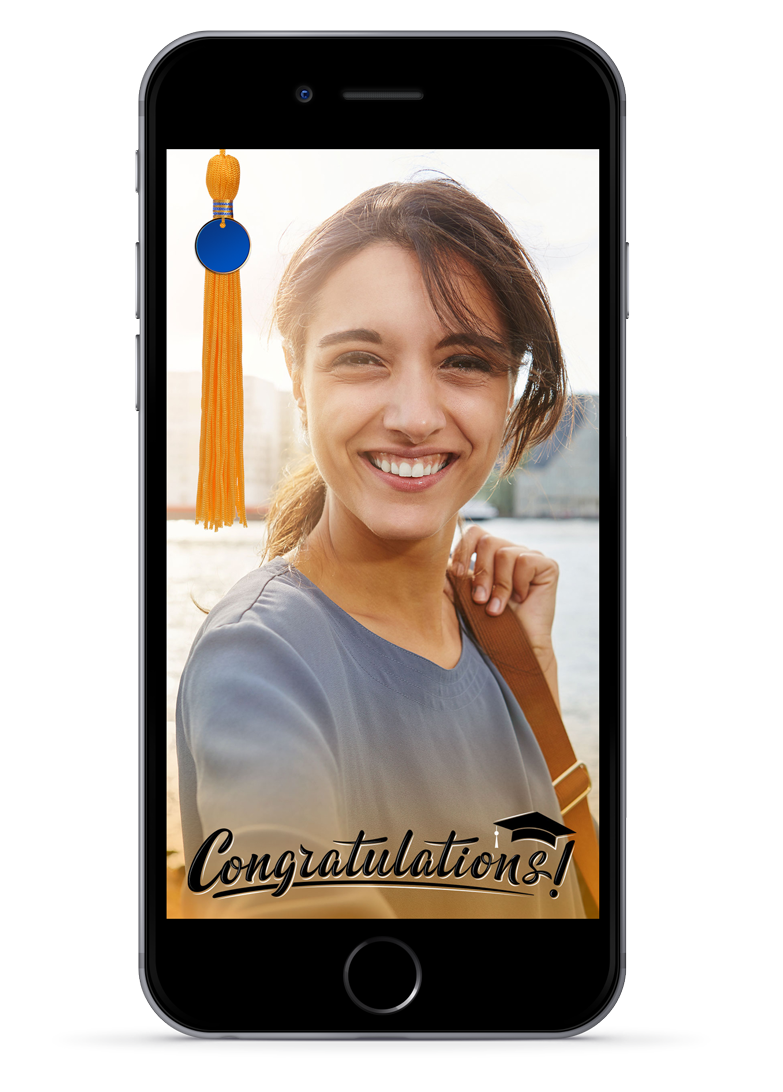 Don't let the word "cost" scare you. We all know social media advertising is inexpensive compared to most forms of advertising, but the results we've obtained for clients when placing branded geofilters on Snapchat during events takes cost-efficiency to new heights.
For one of our higher-education university clients, graduation is the biggest event of the year, as you can imagine. Thousands of photos and videos are taken during this momentous 4-hour period. We created a graduation themed filter that included a branded tassel to celebrate the occasion. Across events at 9 campus locations, the average use rate was 35%, with a cost-per-view of a penny. A PENNY! For as little as one cent, Snapchat users shared their photos and videos with the university's branded filter applied to their audiences, creating organic impressions and awareness for the brand. That's hard to beat!
Aside from the fact that geofiltering your event creates word-of-mouth marketing at an extremely efficient cost, filters are just plain fun for your audience! Filters encourage user-generated share-worthy moments unlike any content you're doing across traditional social channels, such as Twitter and Facebook.